About Bri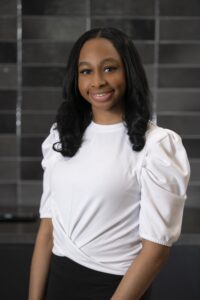 Bri comes to the firm after graduating Cum Laude with a Bachelor of Liberal Arts degree in Political Science from Morgan State University. Since 2018, Bri has been enlisted in the military and currently serves as a Second Lieutenant in the Army National Guard. Prior to joining the firm, Bri worked for the Community Services Department at the Circuit Court in Baltimore City.
Bri supports our Business & Transactional and Commercial Litigation Practice Groups.
In her free time, she enjoys doing arts & crafts and spending time with her family.