About Laura
Laura focuses her practice on developing comprehensive estate plans to help clients preserve their legacies. She works with individuals at various stages in their lives, from young professionals to those dealing with the administration of an estate. Laura believes everyone benefits from having an estate plan to guide their loved ones through a difficult period.
Laura has a particular affinity for assisting multi-generational business owners preserve and protect the businesses they spent lifetimes building. The intersection of estate planning, business succession planning, and income tax planning requires special care and attention for these families.
Laura serves on various professional committees, including the Maryland State Bar Association Estate and Trust Section Council Legislative Committee and the American Bar Association Young Lawyers' Division Real Property, Trust, and Estate Committee. She speaks frequently on the Maryland and federal estate tax.
Prior to joining the firm, Laura practiced estate planning and administration for private clients at a Bethesda law firm. She also served as a Tax Consultant in the Estate Tax Unit at the Comptroller of Maryland where she audited Maryland estate tax returns, after working at a boutique trusts and estates firm in Towson.
Outside of the office, Laura is a Columbia resident who loves backpacking with her husband, daughter, and dog, attending concerts, golfing, and playing and coaching lacrosse.
Practice Groups
Areas of Focus
Community Involvement
Howard County Estate Planning Council, Board Member (2019-present)
Howard County Conservancy, Development Committee Member (2019-present)
OhanaHC, Fundraising Committee Member (2020-present)
Maryland State Bar Association, Trusts and Estates Section, Legislative Committee Member (2016-present)
Maryland State Bar Association, Trusts and Estates Section, Young Lawyer's Division representative (2016-2018)
Schooling
Charles Widger School of Law, Villanova University, LL.M. Taxation
Columbus School of Law, Catholic University of America, J.D.
University of Pittsburgh, Certificate in Dental Hygiene
University of Pittsburgh, B.A. in History and Political Science
Bar Admission
Awards
Super Lawyers 2013-2014, 2018-present
American College of Trust and Estate Counsel, Mid-Atlantic Fellows Institute, Graduate (2020)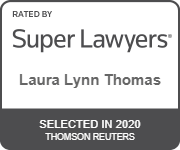 Widespread Panic at Red Rocks in Colorado.