About Emily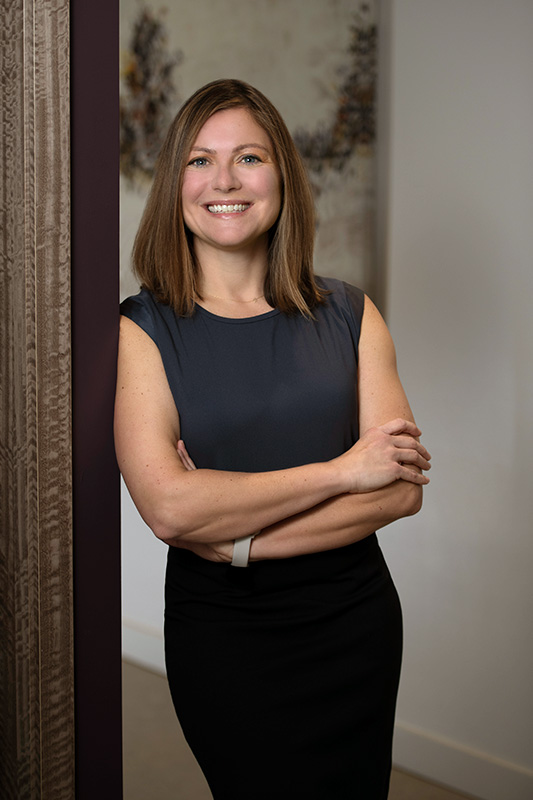 Emily manages the firm's marketing and communications strategy, including social media, publications and public relations. She works with our community and non-profit partners to maximize the impact of the firm's ongoing philanthropic outreach and initiatives to give back. Emily also manages Bar None, our state-of-the-art collaborative space where modern amenities meet functional meeting and event space, serving as a hub for community partners, clients and friends of the firm to plug in, connect and engage.
Emily holds a B.B.A. from James Madison University and an M.S. from University of Maryland Global College and has a background in non-profit communications and event management. She is driven by innovation, creativity and relationship building.
Born and raised in Howard County, Emily lives in Columbia with her husband, two sons and rescue dog. Outside of work, she enjoys exploring National Parks, practicing yoga and creating art with her kids.