About Hannah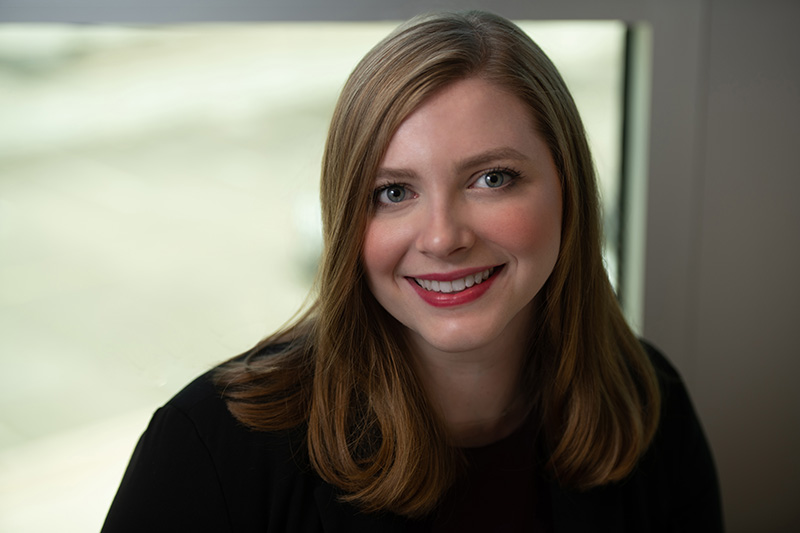 Hannah is a member of the firm's Estate Planning and Elder Law practice area.  With her degree in Gerontology, Hannah is well equipped to understand the emotional, physical, and mental aspects of aging in clients, as well as the complexities that are involved with planning for the future. She is committed to caring for her clients, as well as ensuring that their wishes and needs are met, while being informed of every decision along the way. Most importantly, she wishes to ensure that every client feels as if their voice is heard.
Hannah also concentrates her practice on Estate, Probate & Trust Administration, assisting clients with a variety of legal and personal issues, such as dealing with the loss of a loved one whilst administering an Estate, as well as handling any issues that arise during the Probate process.
Prior to joining the firm, Hannah worked with various firms that focused their practice on Elder Law, Estate Planning and Estate, Probate and Trust Administration. She also assisted with editing and publishing "Elder Law in Maryland," and worked on legislative efforts involving Medicaid in Maryland.
Hannah currently resides in Baltimore, Maryland. In her spare time, she is an avid artist who loves to paint. She also enjoys cooking, hiking and spending quality time with her family, which includes her two cats and dog.
Practice Groups
Areas of Focus
Community Involvement
Howard County Estate Planning Council, Member
American Bar Association, Young Lawyers Division
Baltimore County Bar Association
Howard County Bar Association
Schooling
California University of Pennsylvania, B.S. in Gerontology
University of Baltimore School of Law, J.D.
Bar Admission
Awards
Americorp's Equal Justice Work's Elder Justice Program Grant (2018)
University of Baltimore Students for Public Interest Grant (2018)
Definitely Richard Gere, specifically around the time he was in Pretty Woman.
One talent that I️'d love to have would be being able to play an instrument, specifically the piano. I love to listen to piano sonatas, and was always jealous of those who could play so beautifully.
Anything by Queen! I️ think I️'d have to go with "Don't stop me now." Great way to get a karaoke night going!