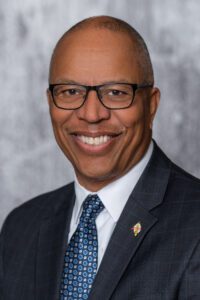 Davis, Agnor, Rapaport & Skalny, LLC, announced today that Maryland Lt. Governor Boyd K. Rutherford has joined the firm as a new partner to develop a practice in government relations and lobbying, at the local, state, and federal levels, and to expand its existing government contracting and procurement practice.
Mr. Rutherford is an accomplished attorney who brings decades of expertise in the public and private sectors, with an emphasis on business and government law, information technology, and small- and minority-business development.
In his two terms in office, Mr. Rutherford spearheaded the state's directives in several key areas, including efforts to make government run more efficiently, reform onerous regulations on job creators, and modernize state procurement practices.
"We couldn't be more excited to welcome Boyd to our team as our firm continues to grow," said Paul Skalny, Managing Director of Davis, Agnor, Rapaport & Skalny, LLC. "He has a keen understanding of government processes, a great legal background, and a pro-growth mindset. We see him as a senior statesman who will not only help develop our public-sector practices, but also identify people we can recruit through his vast network of contacts and mentor a rising class of attorneys."
"I've known Davis, Agnor, Rapaport & Skalny throughout the firm's entire history and greatly respect their work – and their long history of community service – so I am very pleased by this opportunity," Mr. Rutherford said. "It is a firm that I have a lot of confidence in, and one that has a strong Maryland base. It will be a good home for me."
Mr. Rutherford will be a key component in the law firm's growth and continued expansion.
"We've grown not only in numbers and geography, but also in the complexity of our work," Mr. Skalny said. "A consummate 'details and operations guy', Boyd is well positioned to handle that complexity, especially in the intricacies of representing clients dealing with government entities. He also has relationships up and down the East Coast, and is well known and highly regarded among elected and appointed officials throughout the country."
Mr. Rutherford is Maryland's ninth lieutenant governor and often assumed the day-to-day responsibilities and authority of running the state when Governor Larry Hogan was treated for lymphoma and while he managed the coronavirus pandemic.
Prior to taking office, Mr. Rutherford served as Associate Administrator for the U.S. General Services Administration, Assistant Secretary for Administration for the U.S. Department of Agriculture, and as Secretary of the Maryland Department of General Services where he was responsible for over $900 million in annual contract administration.
The Washington D.C. native was also responsible for making Maryland a national leader in the implementation of the federal Opportunity Zones program, an economic development tool that allows people to invest in distressed areas to help spur economic growth and job creation in low-income communities while also providing tax benefits to investors.
"As I look back on my tenure in state government, one of my proudest accomplishments is that I maintained good relationships with individuals on both sides of the political aisle, which is no easy task these days," said Rutherford. "I'm thrilled that the firm is excited for me to maintain those relationships."
Mr. Rutherford, who resides in Columbia with his wife Monica, will start on January 30.