About Eric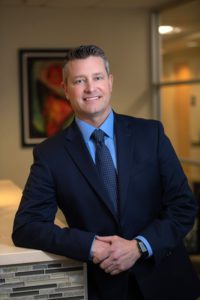 Eric represents businesses and their owners in business litigation matters, from complex commercial litigation, to employment discrimination cases, to corporate stockholder disputes.  His litigation practice has included representing clients before state and federal courts and administrative agencies throughout the region.  His approach to litigation is to work with clients to resolve matters quickly, cost effectively and strategically, and aggressively represent the client's interests in litigation when required while meeting the client's needs and overall objectives of resolving the dispute.
He also works closely with upper-management, HR professionals, and in-house counsel to provide advice and counsel in all areas of employment law, including employee relations, human resource matters, and compliance with the myriad of employment laws and regulations applicable in today's workplace. This includes providing advice and counsel to federal contractors in employment matters, as well as providing advice and counsel concerning international employment law to employers who employ, or are looking to employ, persons outside of the United States.
Whether representing a business owner at a deposition in a complex business litigation matter, or providing advice and counsel to an upper-level executive regarding an employment matter they are struggling to handle, Eric takes very seriously his role as the client's representative and the trust the client places in him to provide effective guidance on a matter that is consistent with the client's expectations.
Eric lives in Catonsville. He enjoys spending time with his family, being involved in his kids' various activities, coaching youth sports, and spending time outdoors hiking, camping, and playing golf.
Practice Groups
Areas of Focus
International Employment Law
Government/Federal Contractor Compliance
Community Involvement
Maryland Bar Association, Member, Labor & Employment Law Section and Litigation Section
D.C. Defense Lawyers' Association

Member
Past President
Past Board Member

Federal Bar Association, Maryland Chapter Member
Howard Technology Council,  Health Tech Committee (2019 – 2022)
First Tee of Howard County, Board Member
Schooling
University of Maryland, B.A.
University of Baltimore School of Law, J.D.
Bar Admission
Maryland
District of Columbia
Is a tie between Winton Marsalis, Blues Alley, 1986 and Guns N Roses, Capitol Centre, 1991.
Fred Couples, Tiger Woods, and Charles Barkley.