About Paul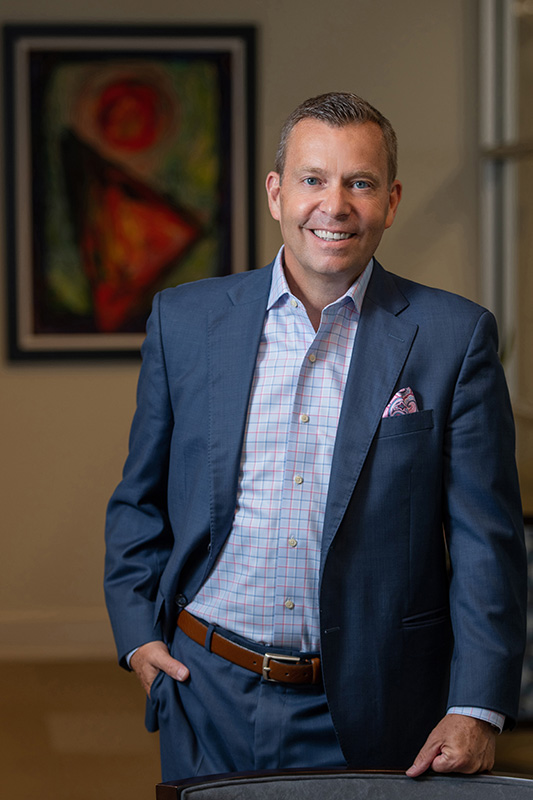 Paul's practice is primarily devoted to representing entrepreneurs and investors, and serving as general counsel to businesses and non-profit organizations.  He counsels clients in all phases of their business life, from formation or acquisition; to planning, strategy and growth; to succession and exit planning, through sale and transition.
Clients frequently rely on Paul's advice for a wide range of legal matters, including contract negotiations, commercial transactions, private stock and membership interest offerings, employment matters, and disputes among business owners. He is particularly well versed in helping businesses, including family-owned companies, address the sensitive and often complex issues associated with business succession, as well as mergers and acquisitions.
Paul also works with land owners, developers and builders in a number of industry-specific issues and he oversees the firm's affiliate real estate title company, Crossroads Title Group, LLC.
His clients consider him an integral part of their team of advisors and depend on him not only for their legal needs, but for his counsel on management, governance and strategic decisions.
Paul serves as the Managing Director of Davis, Agnor, Rapaport & Skalny, LLC, a role that he considers critical not only to the growth and success of the firm, but one which allows him to ensure that the firm's clients receive superior service and counsel.
Paul believes that supporting the various communities in which he, as well as the firm's clients and employees, live, work and play is extremely important.  He has a strong track record of involvement, often in leadership roles, in numerous business associations and non-profit organizations, particularly in the areas of business advocacy, economic development, technology, leadership development, and health care.
Paul lives in Ellicott City with his family, he loves to travel and enjoys spending time outdoors, and is always up for a good adventure.
Practice Groups
Areas of Focus
Community Involvement
Maryland Free (formerly MBRG), Director (2014 – Present)
Respite Retreats, Director (2022 – present)
Leadership Howard County, General Counsel (2014 – Present)

Chairman (2006 – 2008)
Director (2001 – 2009)

Howard County General Hospital, Trustee (2011 – 2022)

Chair (2017- 2019)
Vice-Chair (2015 – 2017)
Secretary (2013 – 2015)

Johns Hopkins Medicine, Trustee (2015 – 2019)
Howard Technology Council's Advisory Board, Director (2014 – 2020)
Howard County Chamber of Commerce

Chairman (2004 – 2005)
Director (1998 – 2007)
Past Chair Council (2015 – 2019)

Howard Hospital Foundation

Chairman (2011 – 2013)
Trustee (2008 – 2019)

Maryland Chamber of Commerce, Director (2005 – 2008)
Howard County Arts Council, Director (2009 – 2012)
Business Law Section of the Maryland Bar Association, Member
Schooling
Johns Hopkins University, B.A. in Economics
University of Maryland School of Law, J.D.
Bar Admission
Maryland
District of Columbia
Awards
Leadership in Law, The Daily Record (2022)
Howard County Chamber of Commerce – ACE Award Small Business of the Year (2022)
U.S. Small Business Administration – Attorney Advocate of the Year (2018) 
Leadership Howard County – Distinguished Alumni Award (2013)
Howard County Chamber of Commerce – Exemplar Award (2013)
Baltimore Magazine – Super Lawyer (2013 – 2023)
Smart CEO Magazine – Legal Elite (2009 and 2010)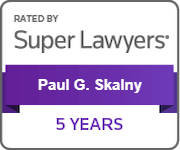 I am tone deaf…you don't want me singing…not even karaoke!
Slackers and those looking for the easy way out! I have always told my kids, "Whatever you do in life, do it right!" It doesn't matter if you are a brain surgeon or a rocket scientist, or if you are a trash collector or a dishwasher—just give it your all and do the very best you can!
Well, in addition to all the other obvious answers, I guess I would pursue two initiatives. First, I would start a private equity firm and make investments in budding entrepreneurs and all their crazy ideas. I love innovation and those with the courage to pursue their ideas and dreams…it's what makes America the greatest country in the world!
Second, I would start a non-profit organization whose mission it would be to carry out anonymous random acts of kindness. It's not about the recognition, it's about putting a smile on the face of someone in need and watching quietly from afar.